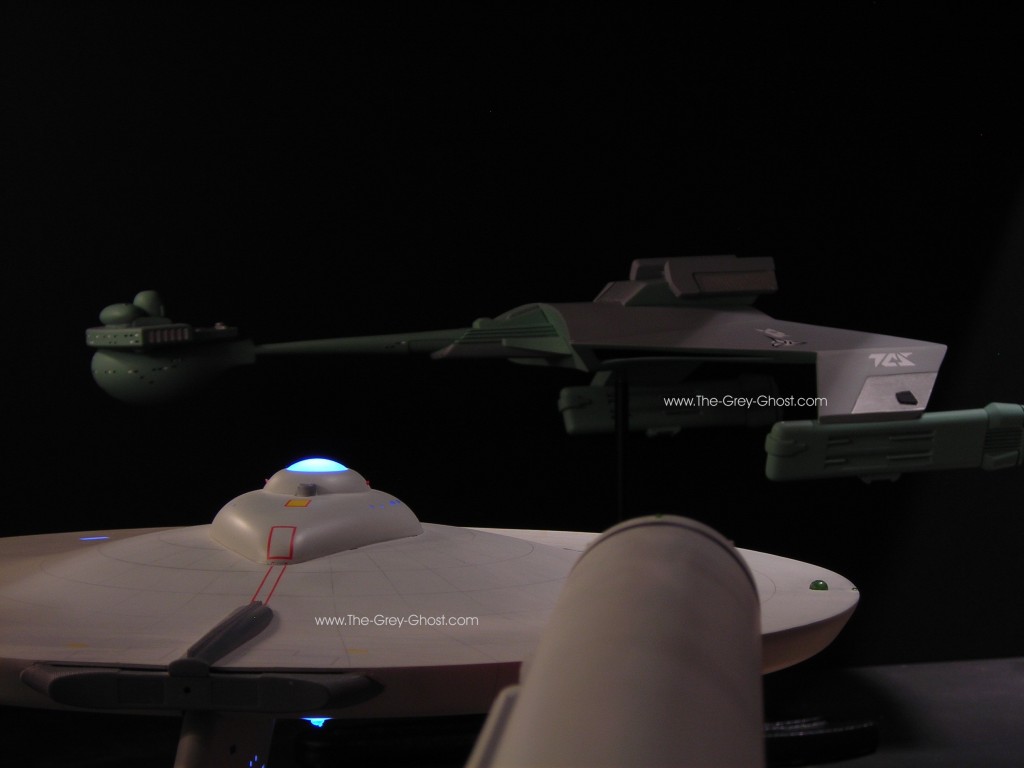 This was offered from Atomic City(last I heard it's still available).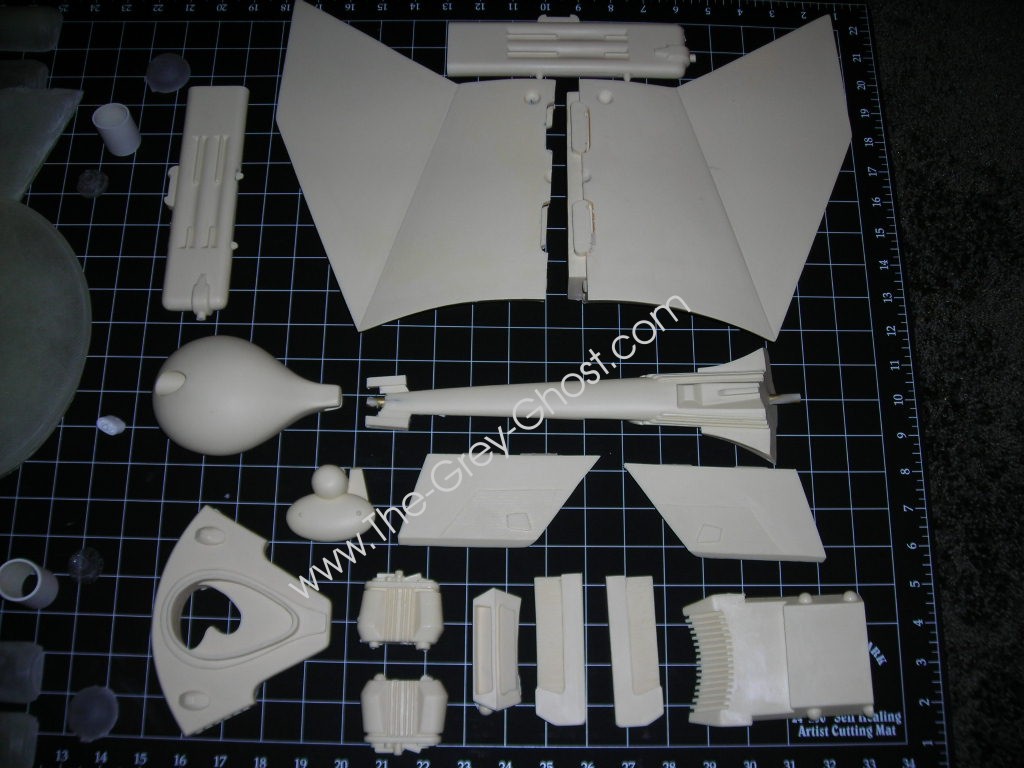 I bought it years ago, and finally got around to finishing it.
Here is a few pics of it in process.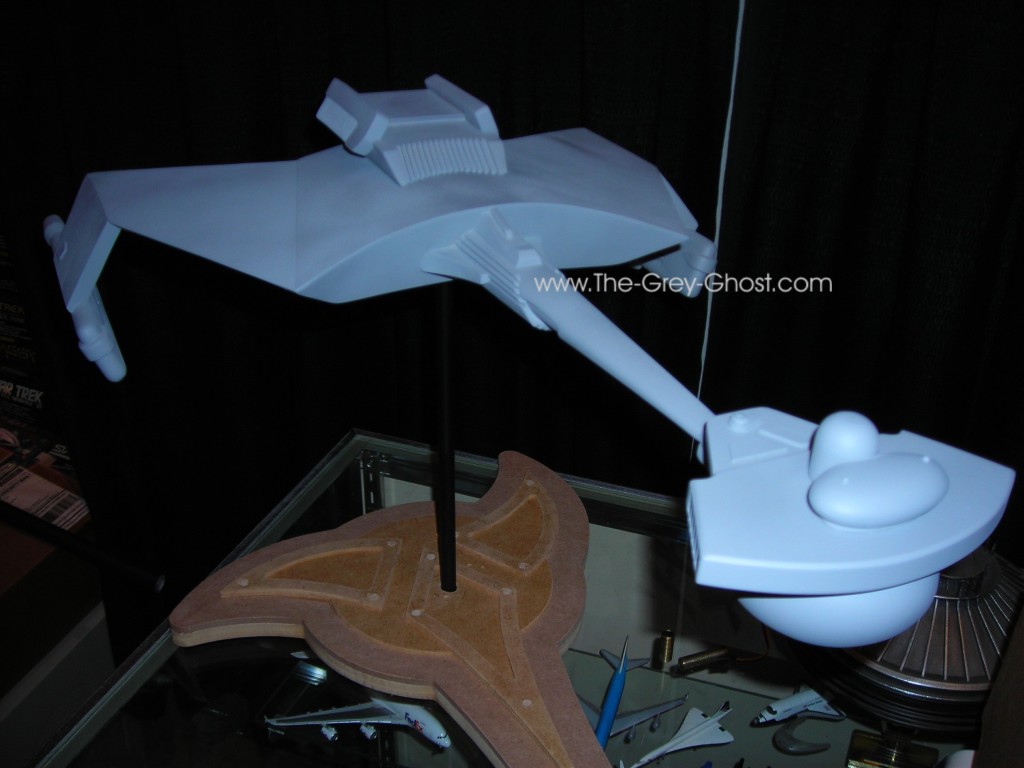 This is the D-7 in the primer stage. I didn't like the base that came with the kit. So I made another one, the rod in the base was an Ikea lamp base(the lamp base is in the logo). I took out the electrical and removed the lamp socket. Which leaves a very good model stand, it's a tube made of steel, powder-coated black, it's threaded(used for lamps, the hardware is easy to get), good for routing wire, and best of all it's real cheap.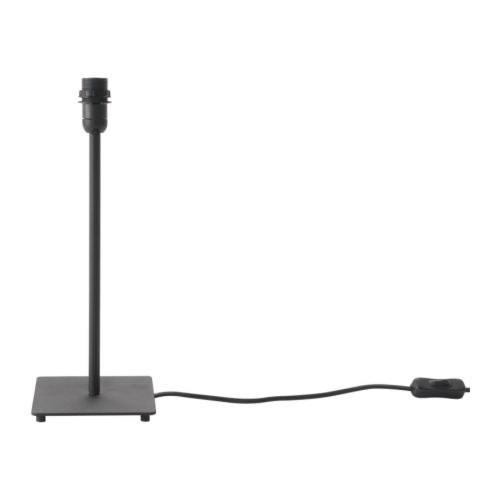 It's Ikea part number- 801.495.11
Hemma table lamp base.
It's 14″ high with a base that's 5″ square, last I checked it's only $4.99(US) . They have other sizes, styles and finishes of course they cost more. But it's a real time saver.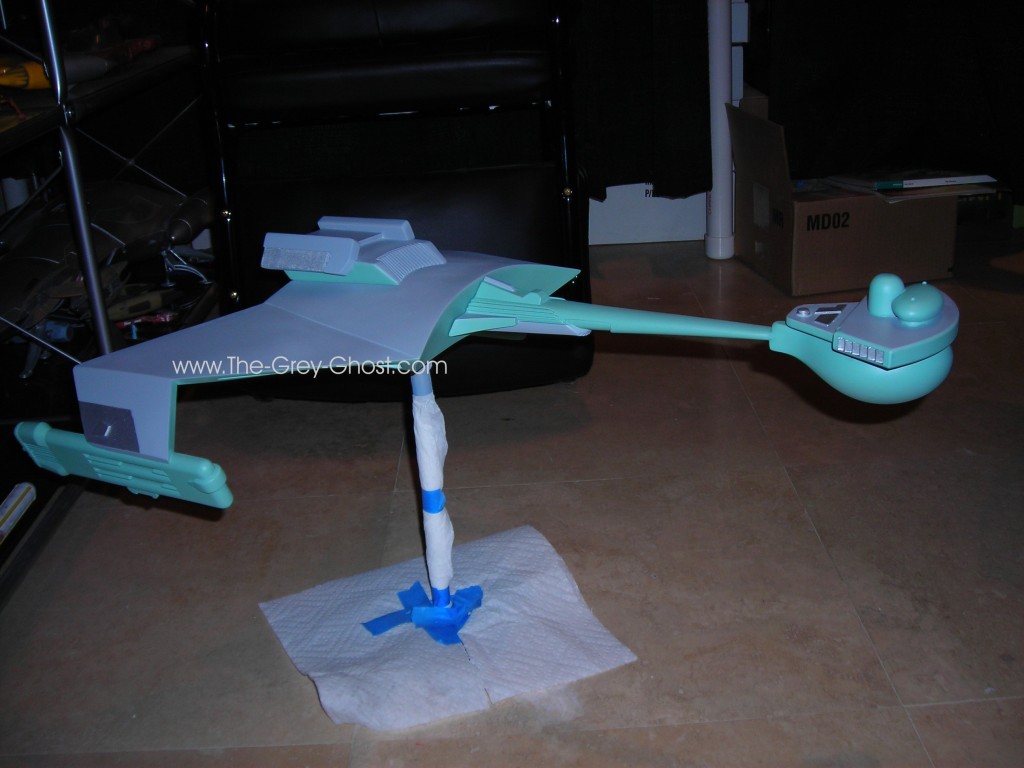 Not quite finished, I still have to do a few more things.
Here it is, I'll call it finished for now(I might change my mind later, I do have some little things to do yet. But isn't that always the case). I didn't do the traditional markings, nor did I match the paint job of the studio model. I wanted to do something original.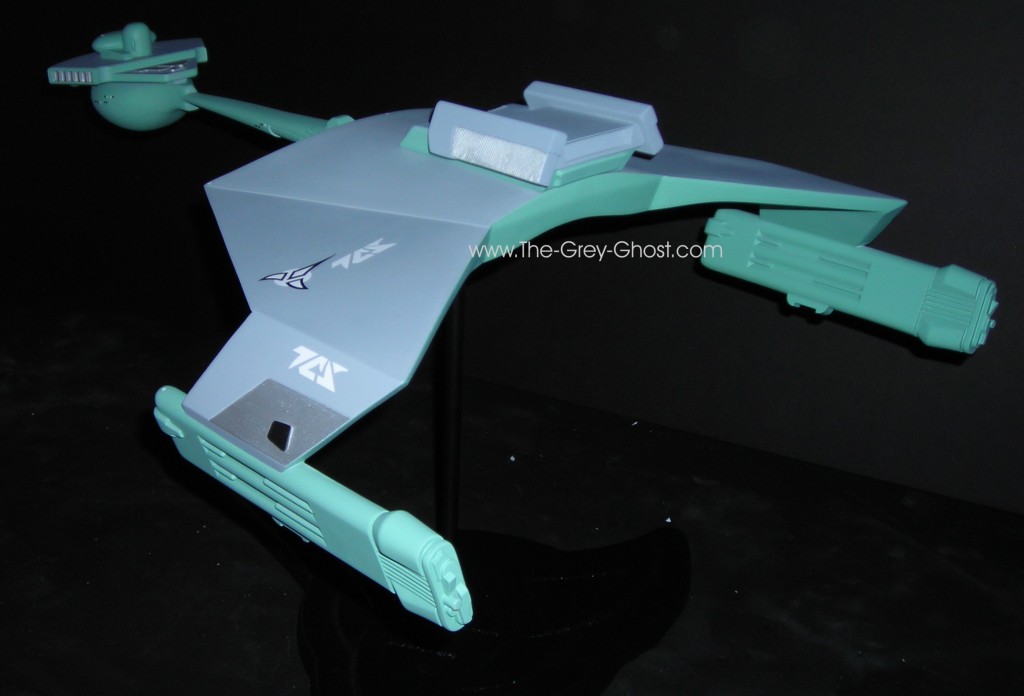 The logos, windows and markings are all vinyl. They do the job on a model like this since it's all resin and doesn't have any lighting.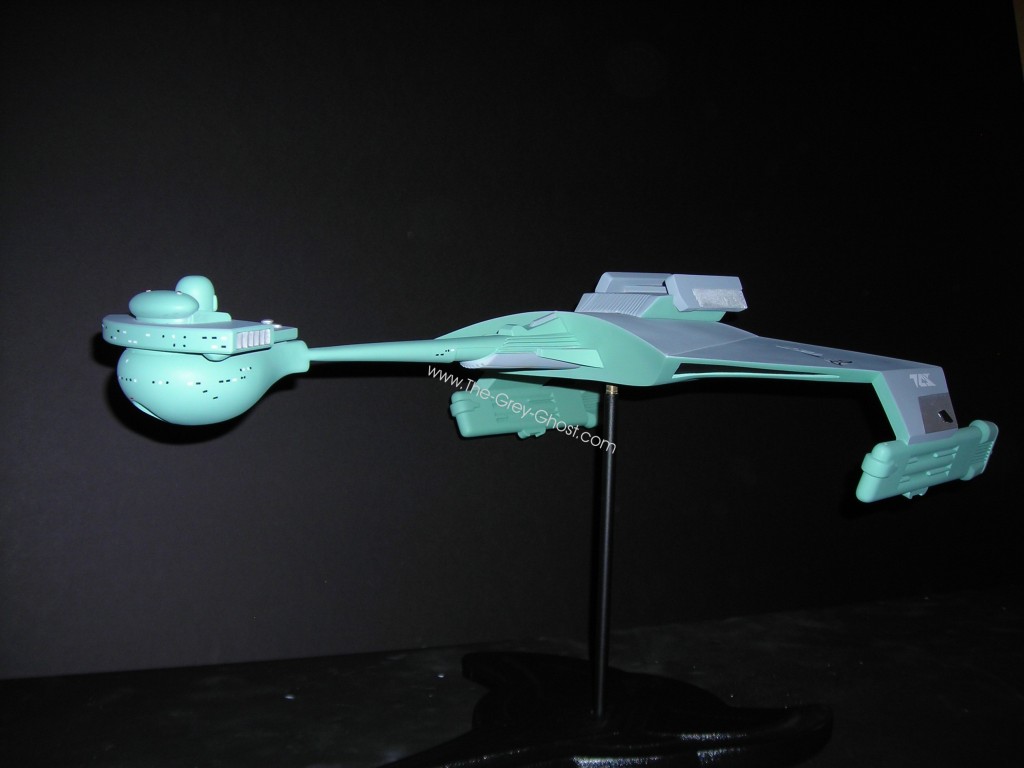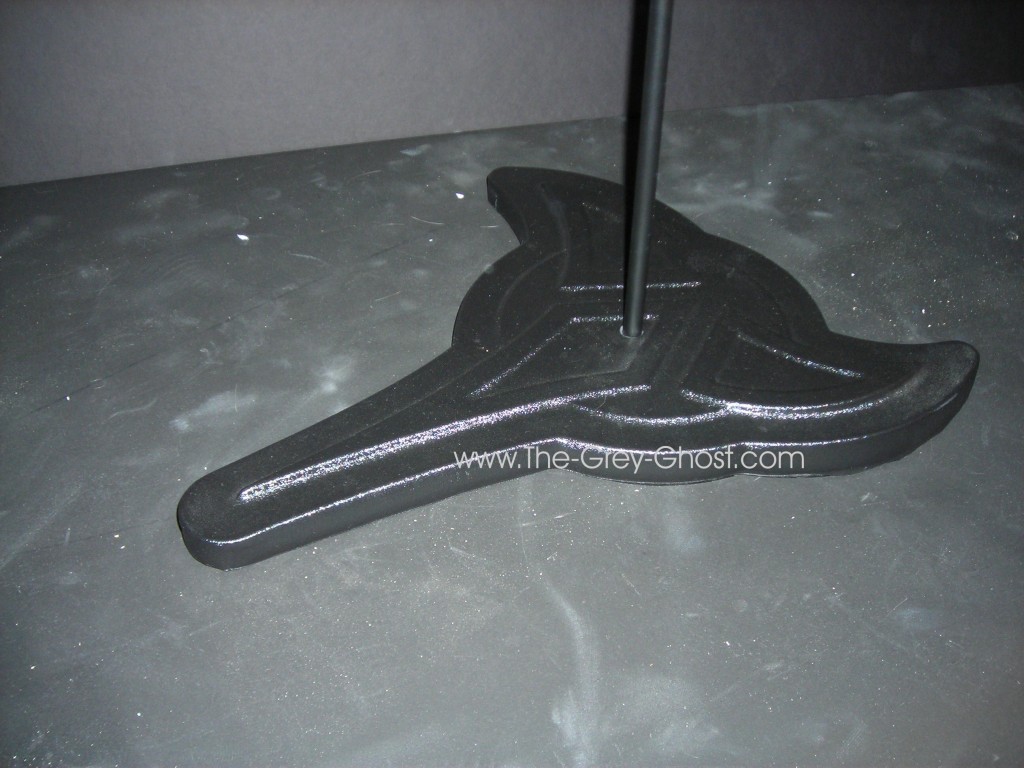 Here is the base. It's plastic thermoformed over a base. It hides the base of the Ikea lamp base.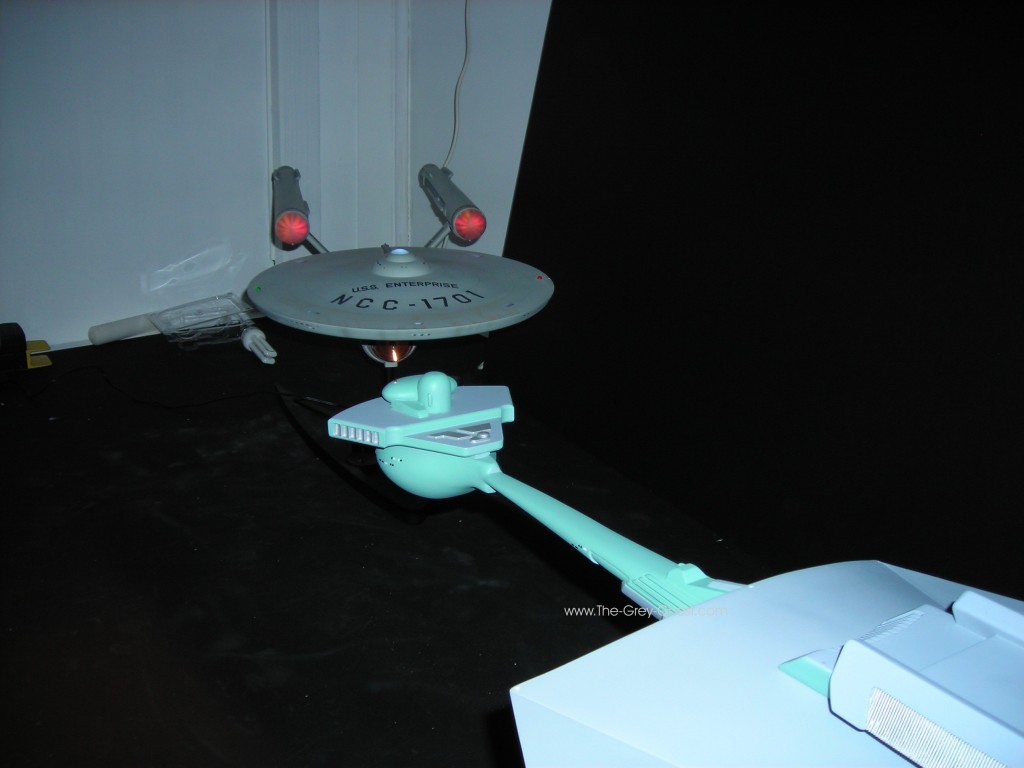 I couldn't resist having a little fun with this model. My camera isn't all that great(so please keep the laughter to a minimum).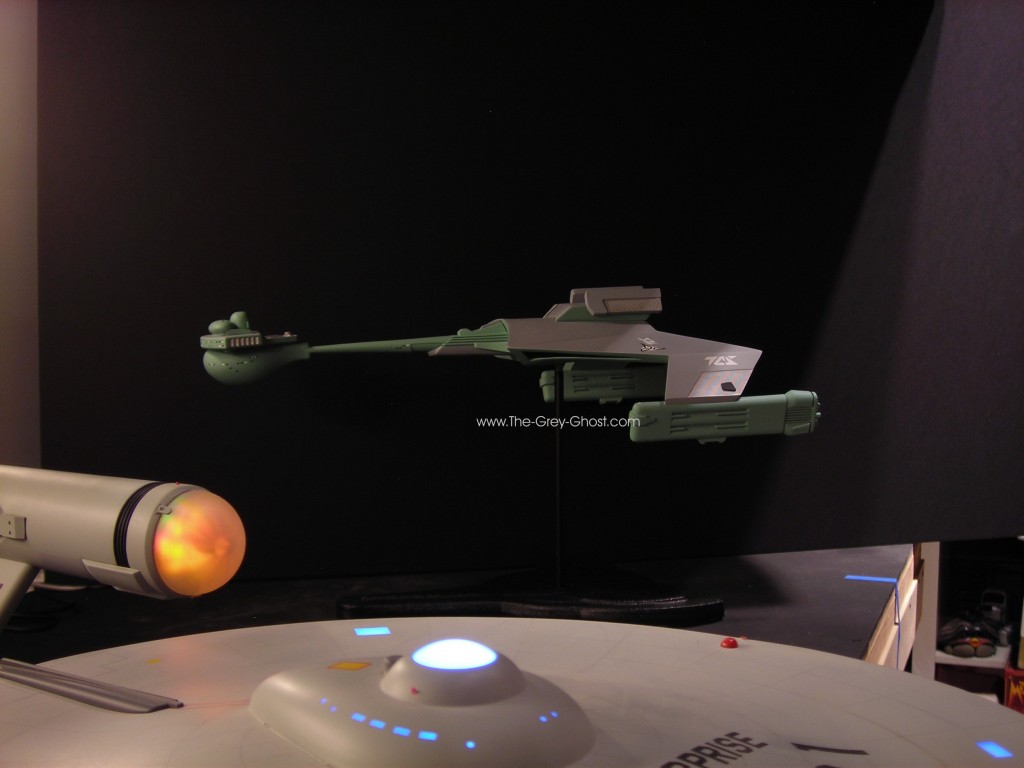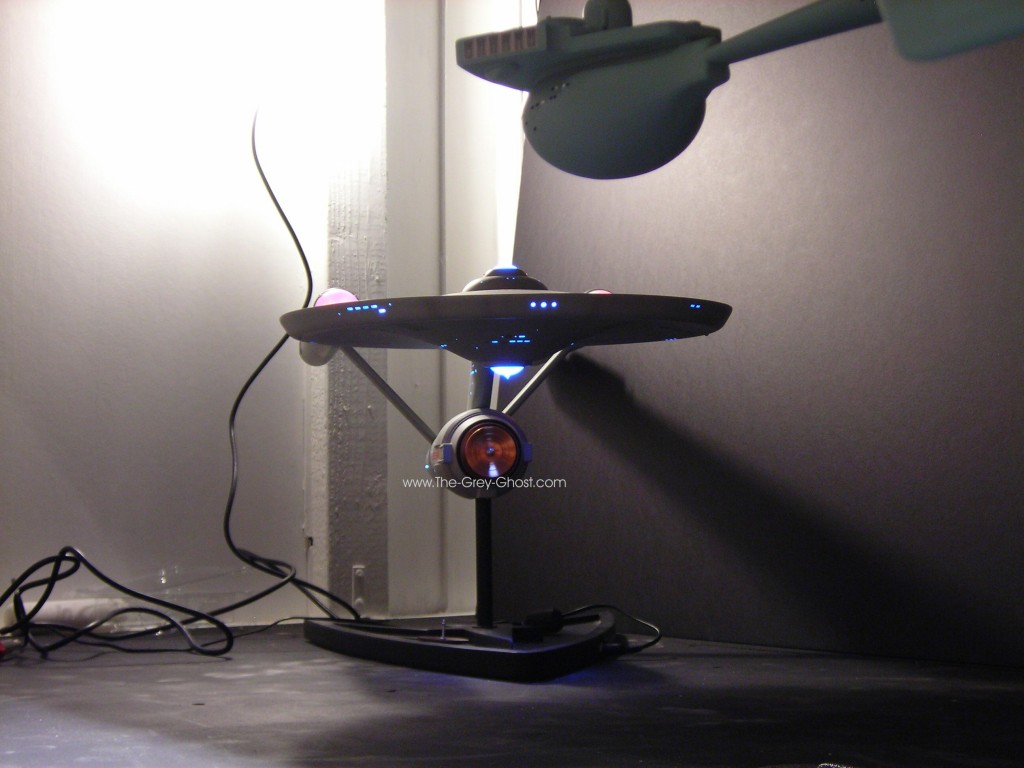 These models are going to be in a diorama, which isn't finished yet. But it's a great place to take pics.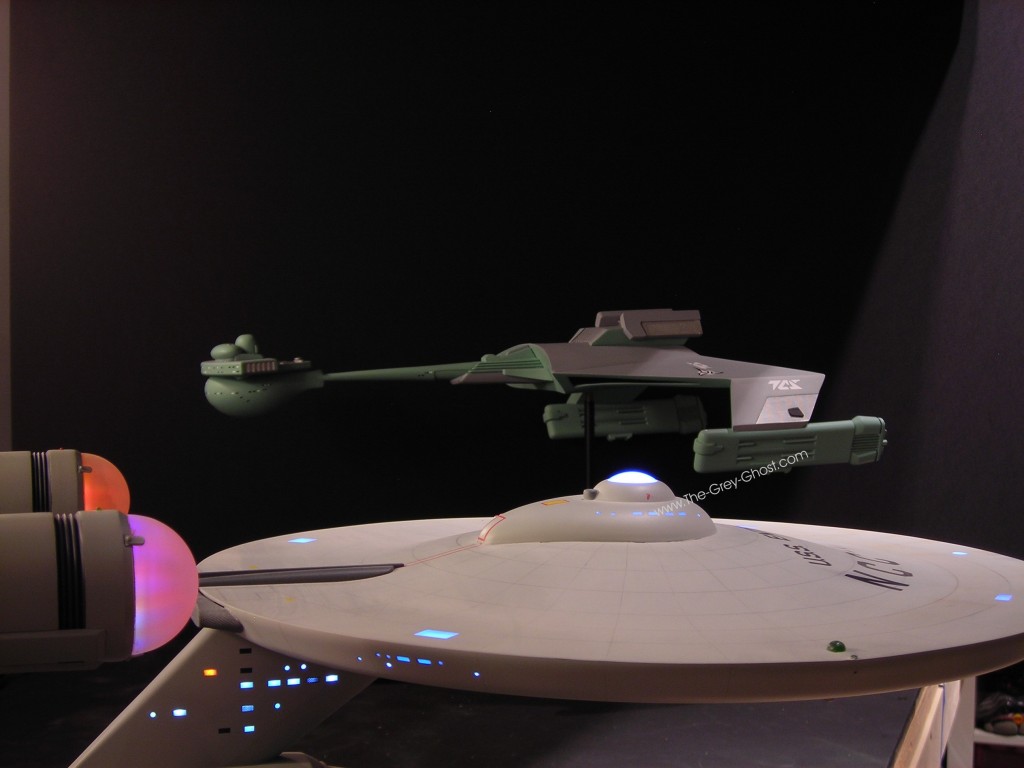 I'll show the diorama when it's finished. It's been taking more time than I expected.
This is all for today, I have more stuff to post.
In case anybody is interested, I made paint masks and vinyl graphics for this model. Contact me for info.
commandermax@the-grey-ghost.com