Here is an interesting model in my collection.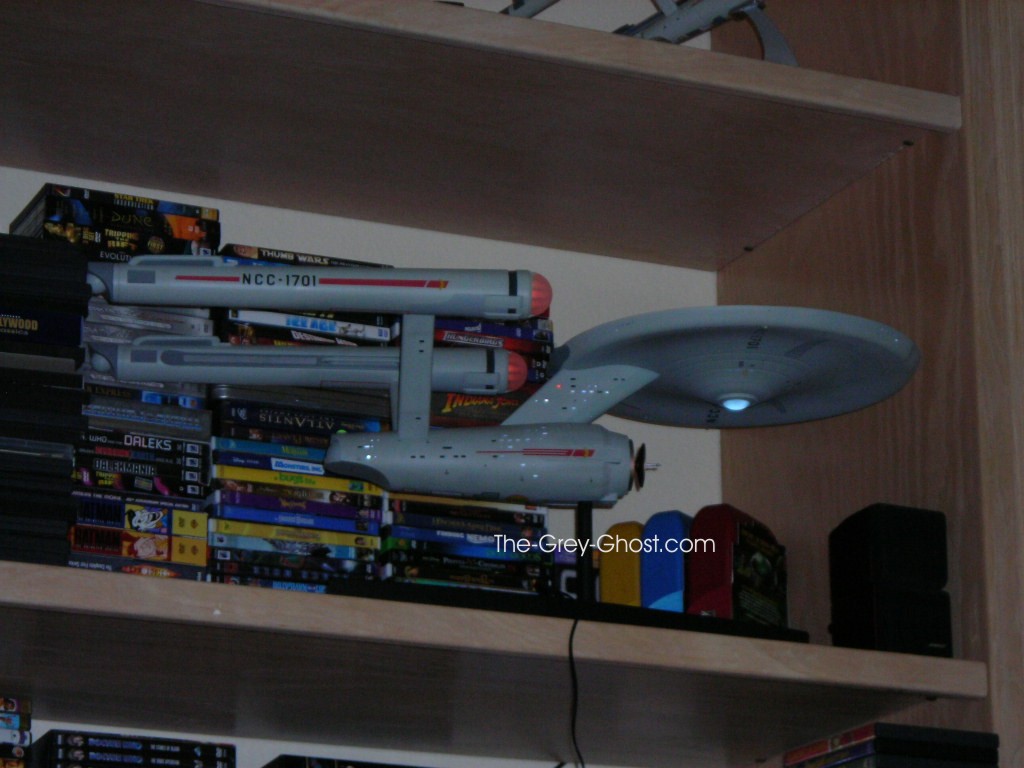 The Master Replicas 1/350 scale TOS Enterprise. I have one of the early ones, number 24.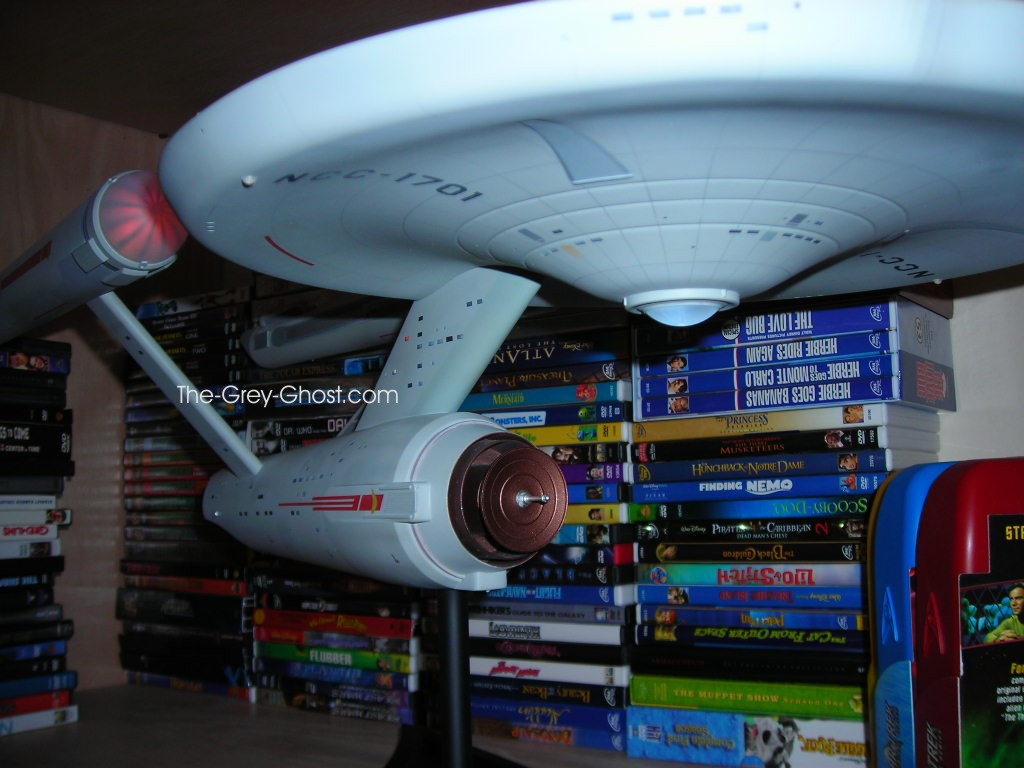 I refer to it as the tiny E.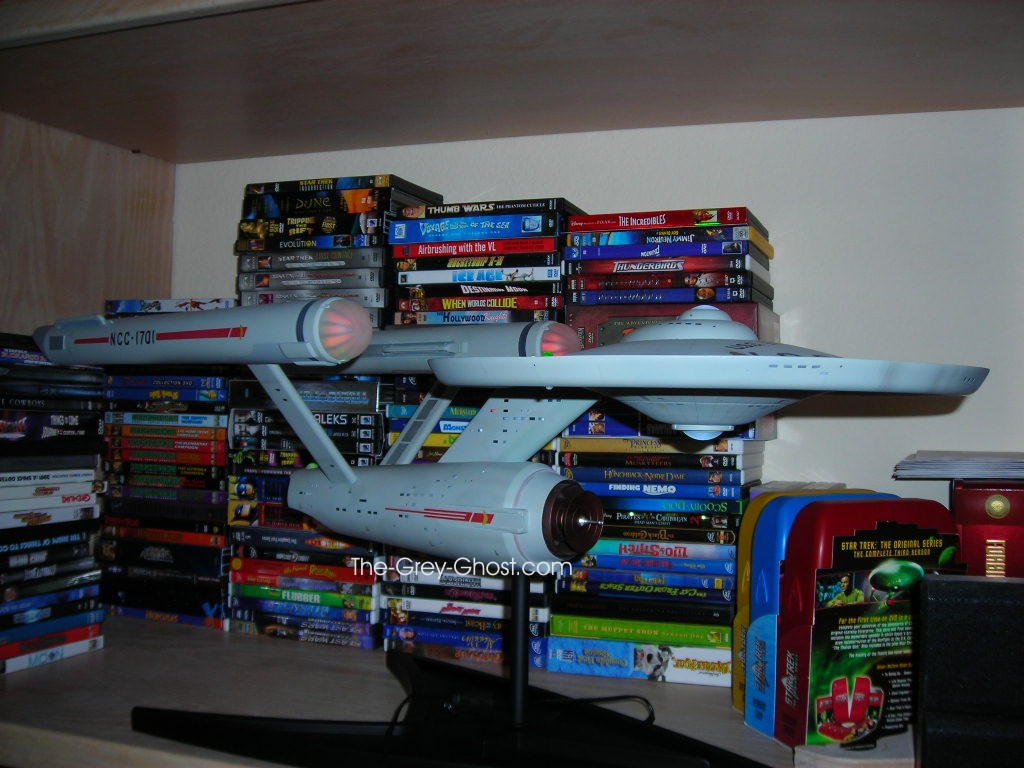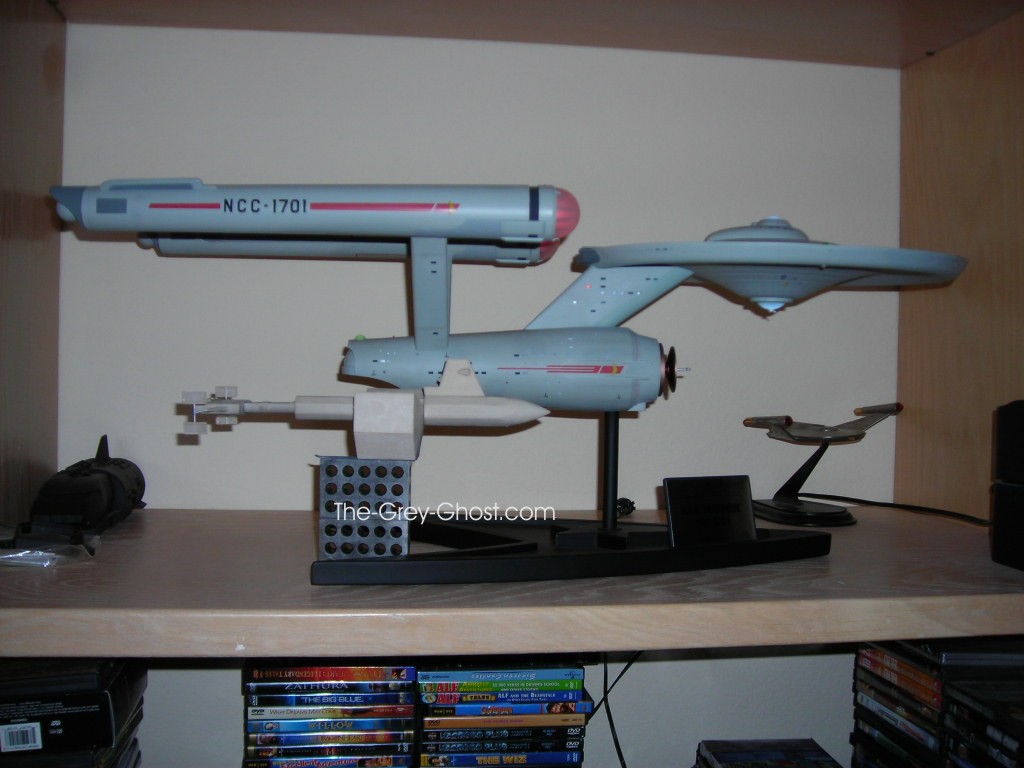 Here it is with the Botany Bay, I did the kit years ago with the help of a friend(this kit is still around from what I understand, I no longer have anything to do with it).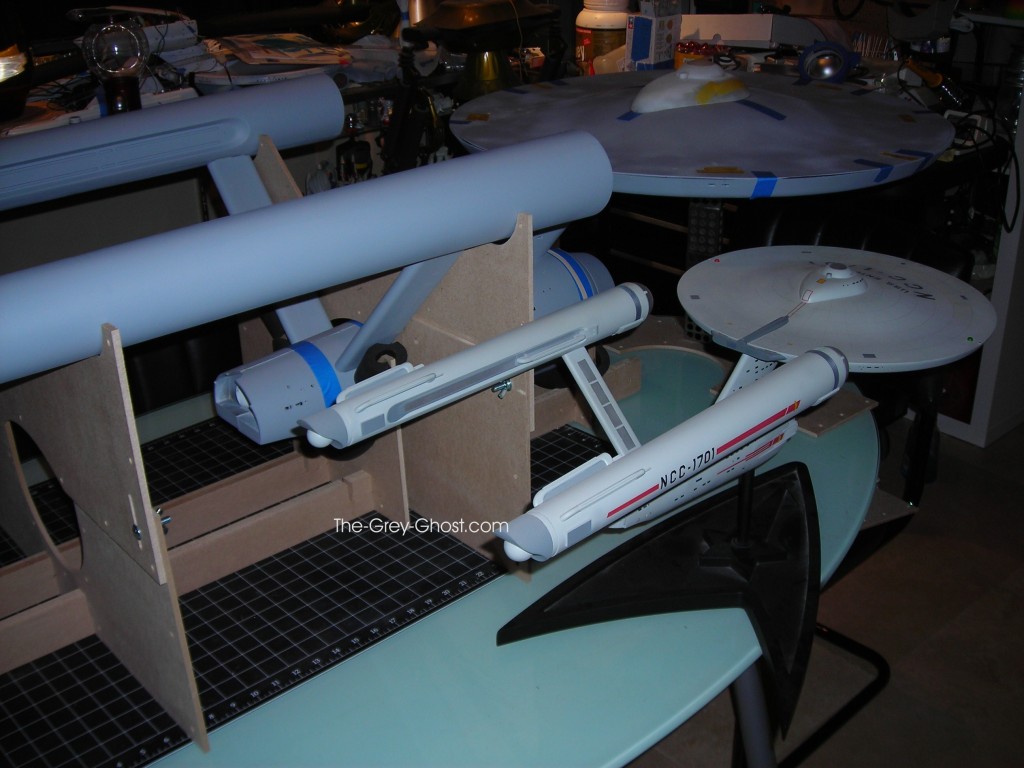 Here it is next to the Custom Replicas 66″ Enterprise.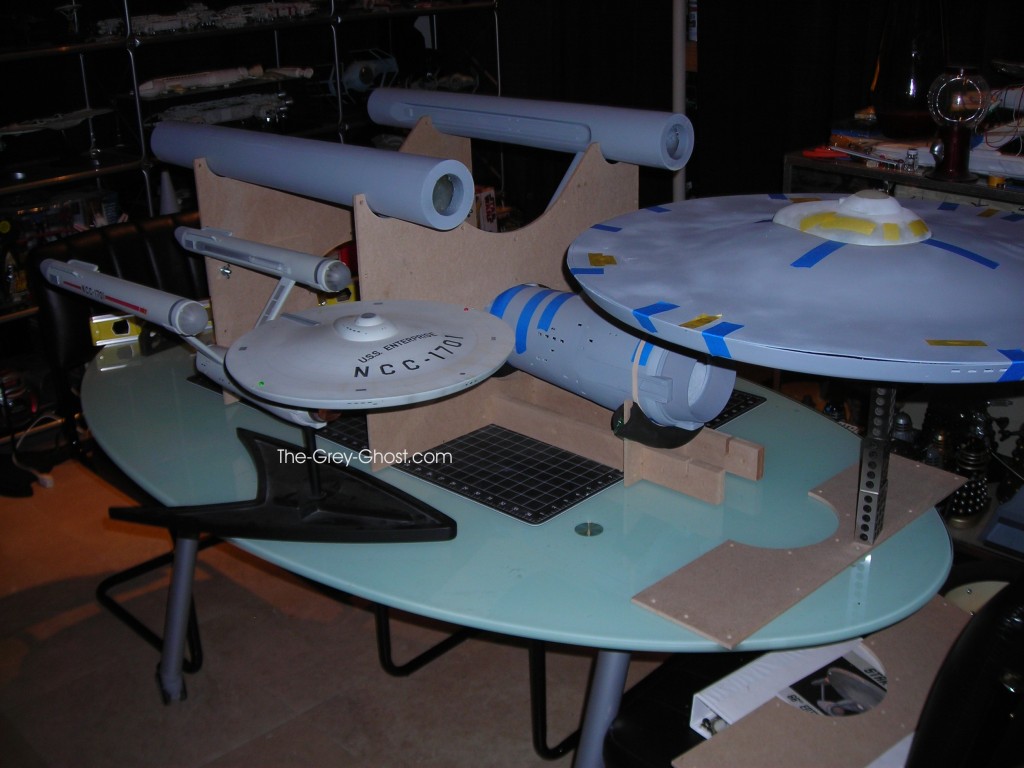 Hard to believe I'm making something much bigger than these.
The model does have some issues. A lot of the early ones did.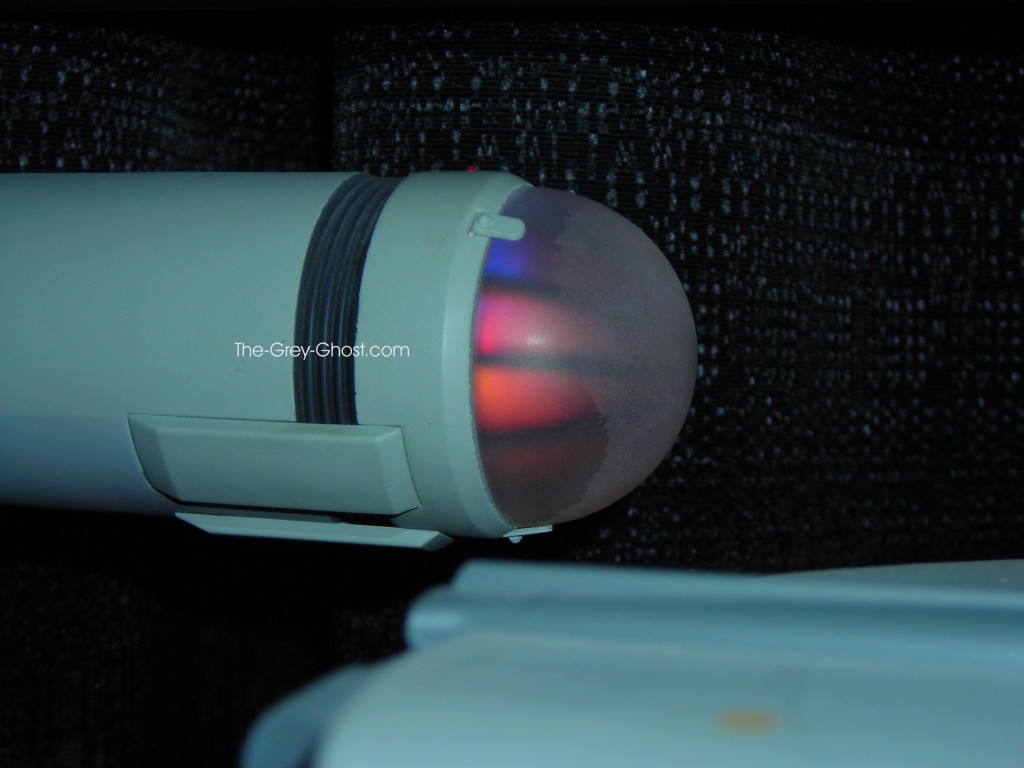 Mine has the nacelle oil issue. It worked it's way over time.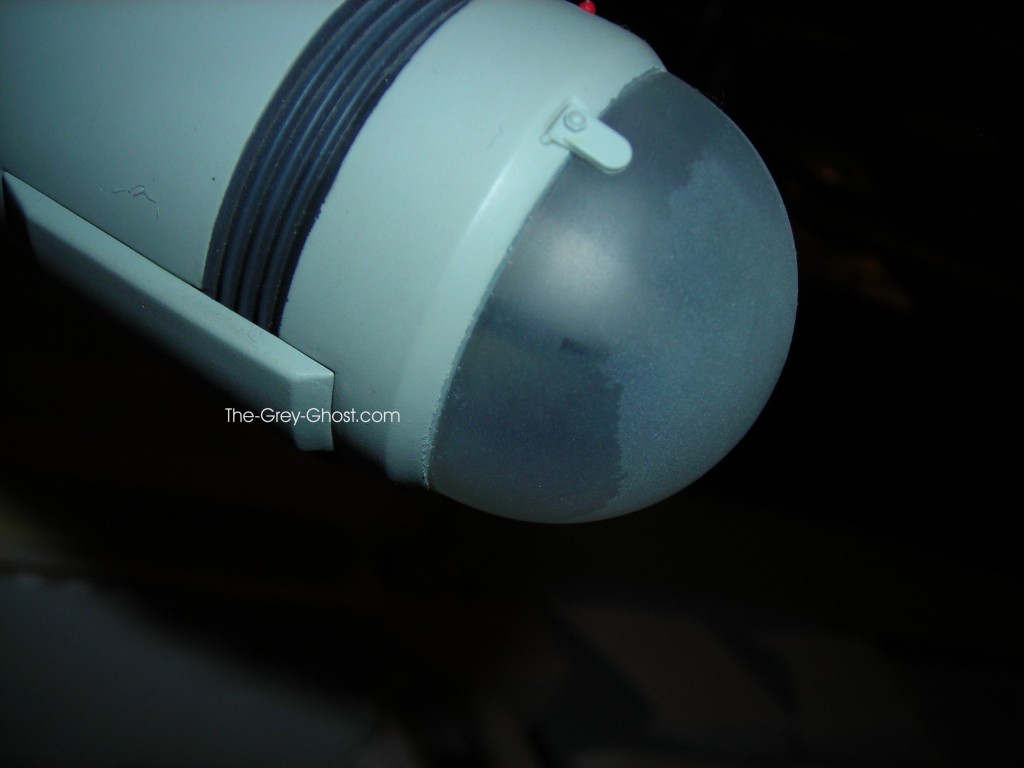 Sadly it even shows when the ship is off. But I can live with it.
I have a request to show the grid-lines, and here they are.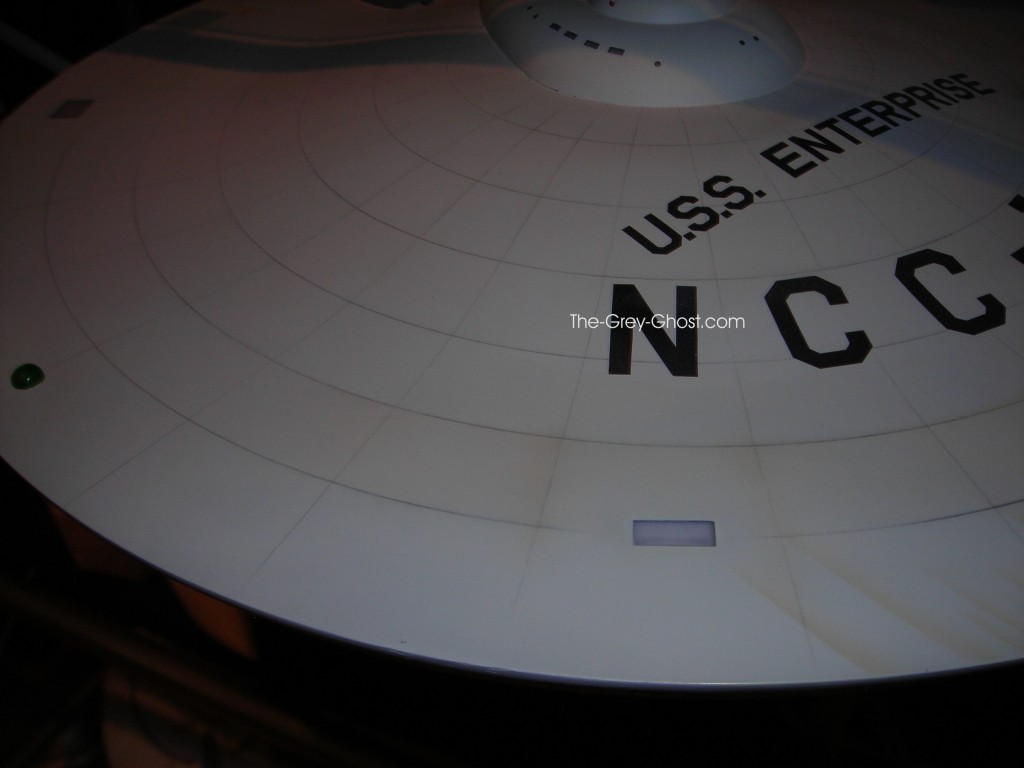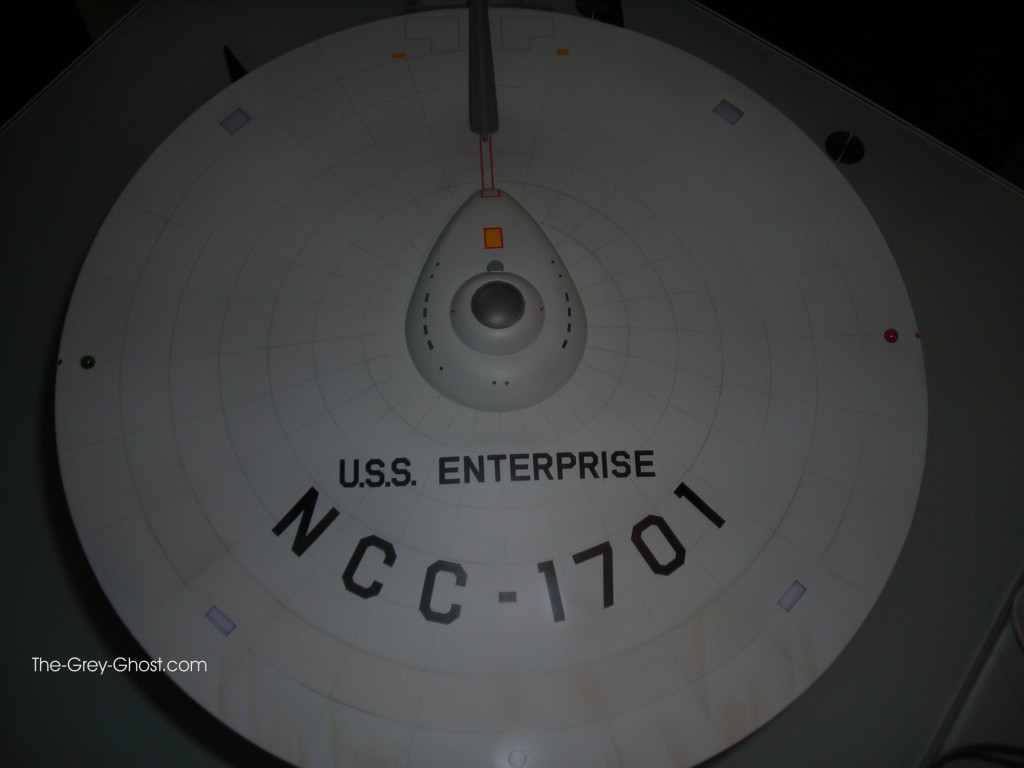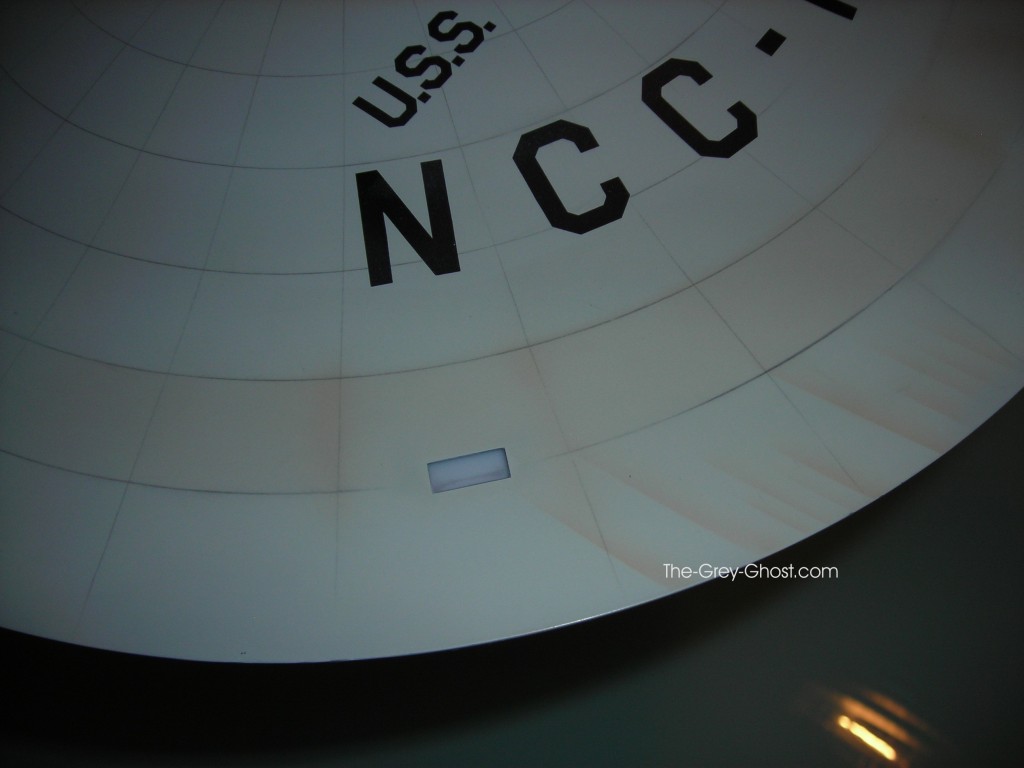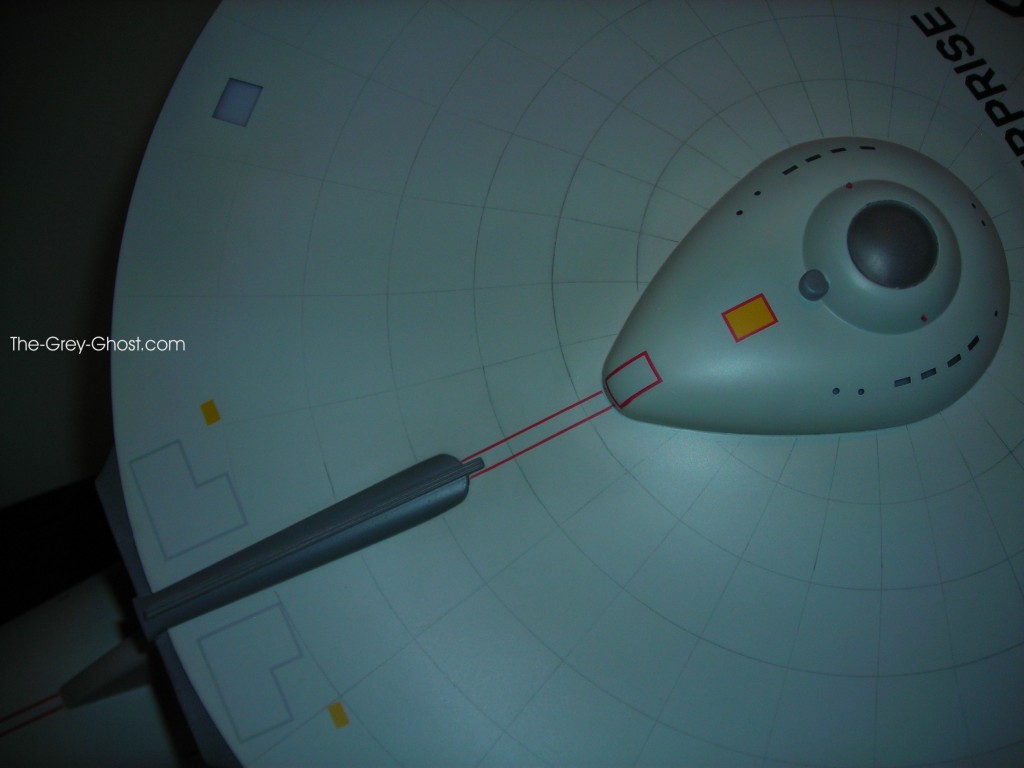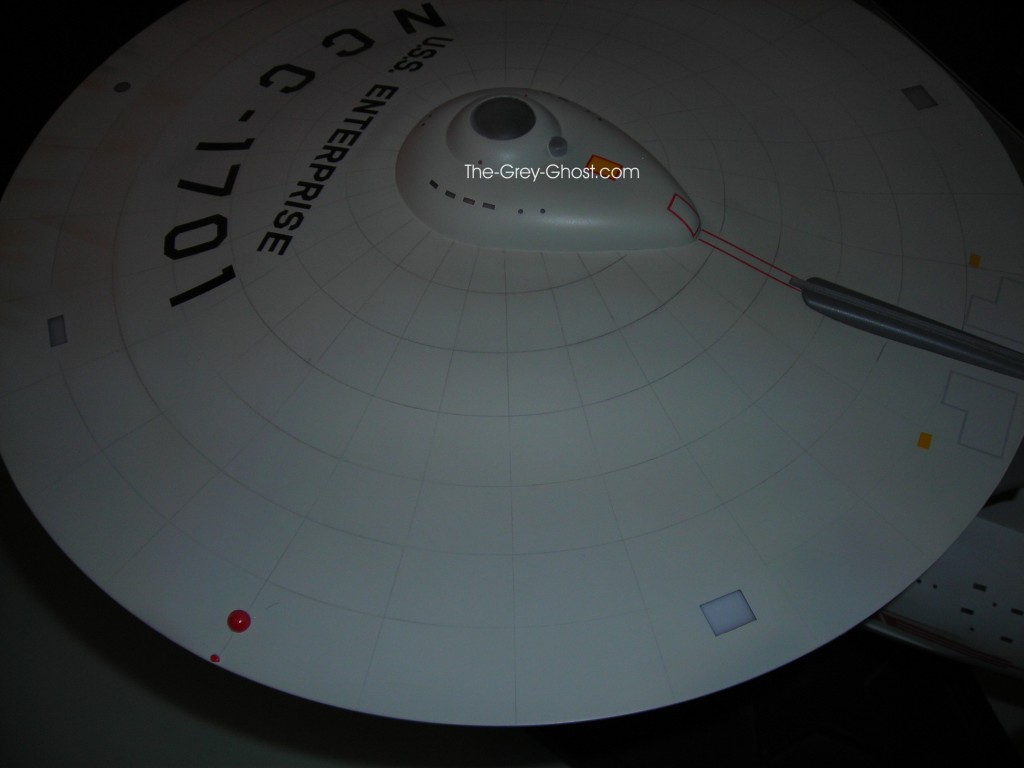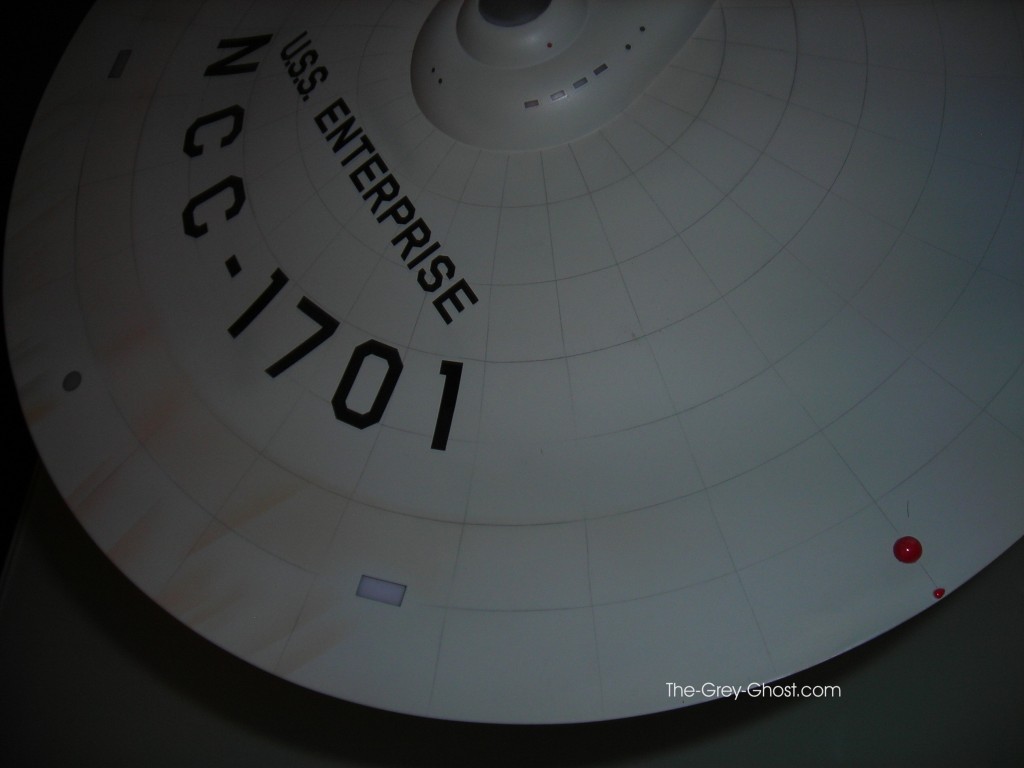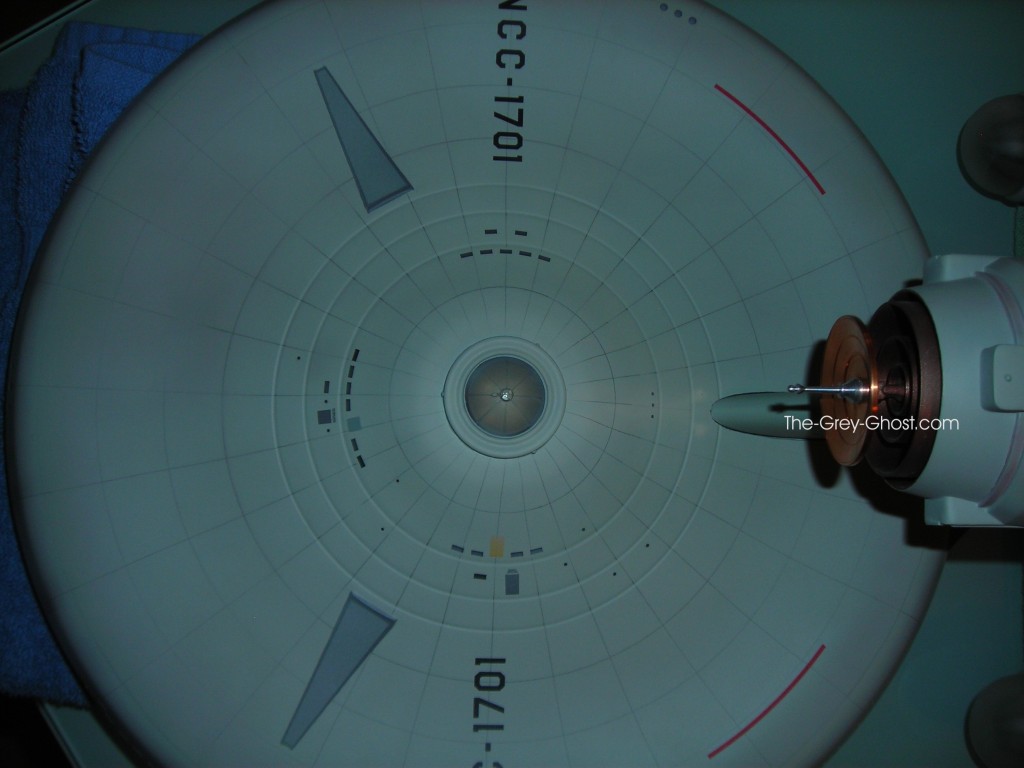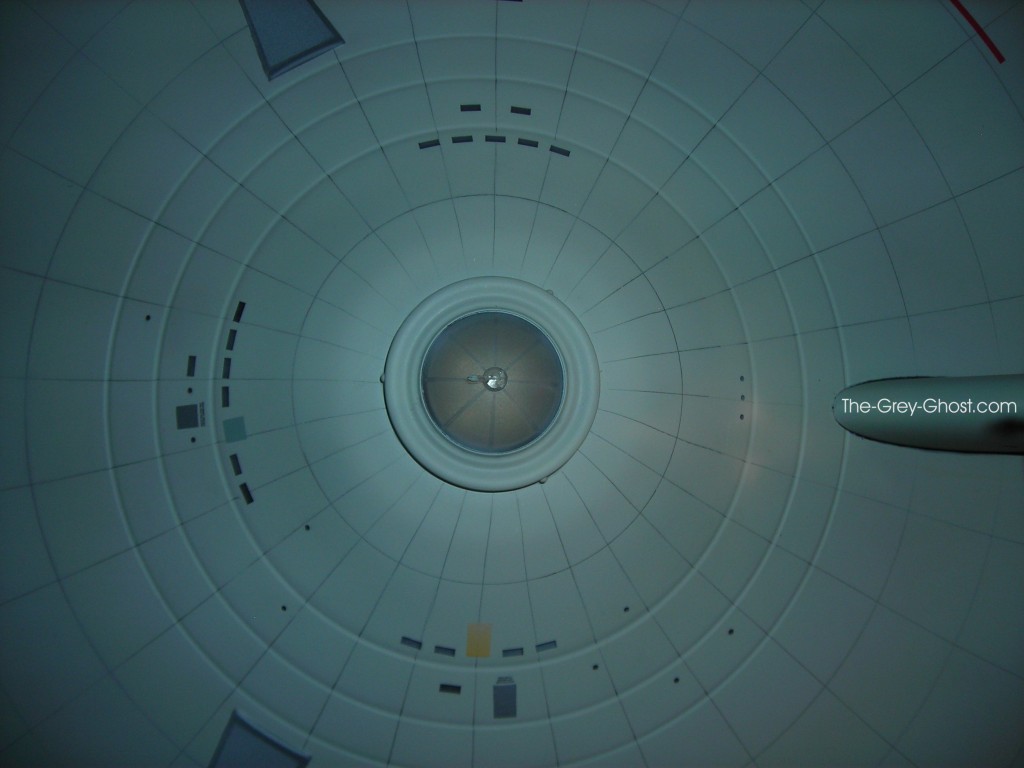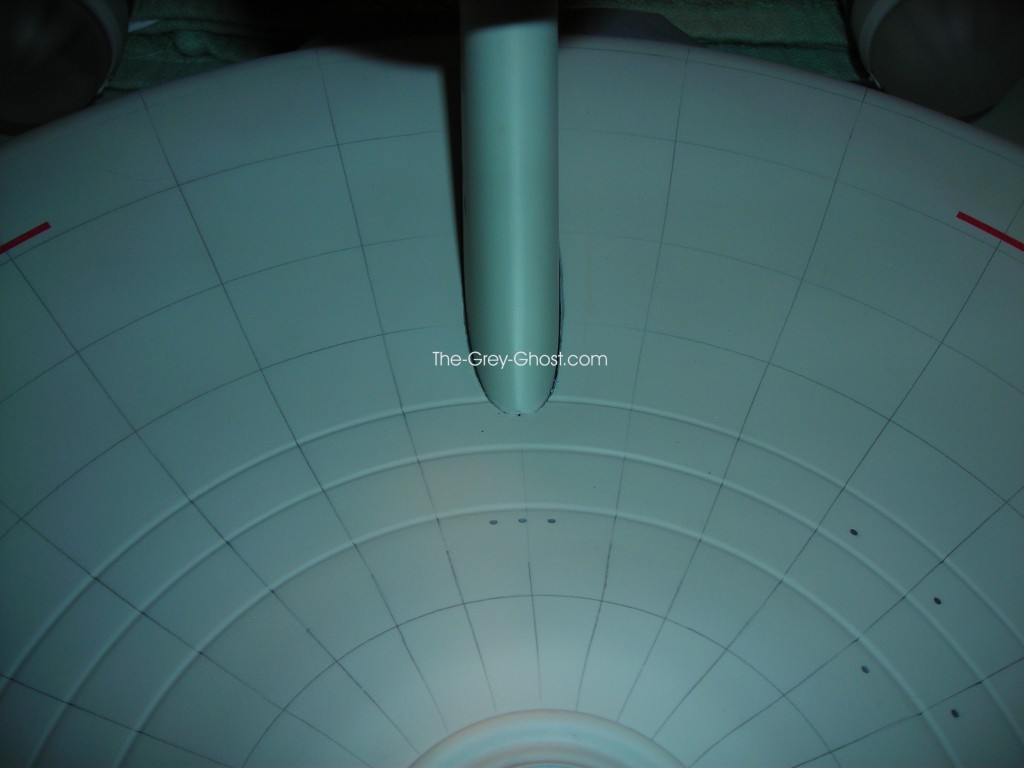 The pics should speak for themselves, they look like they were drawn with a number 2 pencil. The lower saucer grid lines do not go to the center, nor are they straight, and the line quality is very inconsistent. I have a friend that has one. His grids look very different from mine, but the quality is the same.
It is a very neat model, overall I'm very happy with it(and I didn't have to build it). But I would like to repaint it in the future, because of the quality issues and the over done grid lines.
I"ll post more on this model in the future.